Florida CraftArt is a statewide nonprofit organization headquartered in St. Petersburg, Florida.
Our mission is to grow the statewide creative economy by engaging the community and advancing Florida's fine craft artists and their work.
Founded in 1951, Florida CraftArt helps advance, mentor and support Florida's artists and is the only statewide nonprofit representing Florida's fine craft artists.
It is a vibrant, nonprofit organization that has been at the center of St. Petersburg's artistic renaissance. Located at 5th and Central Avenue, visitors discover original fine craft, such as handmade jewelry, glass, ceramics, wood and fiber. More than 250 of Florida's finest craft artists are showcased in the main gallery. Every artist is vetted to ensure that handcrafted art is of the highest quality.
During the year, there are nine curated shows in the exhibition gallery featuring local, regional and national artists. Admission is free to the galleries. Educational programming includes lectures and hands-on activities and workshops for adults and children.
Florida CraftArt's primary goal is the success of the fine craft artists of Florida, helping them develop from emerging artists to profitable professional artists. The gallery staff is invested in mentoring artists in product development, marketing, pricing, and business practices.
The annual CraftArt Festival is held the weekend before Thanksgiving. More than 10,000 people enjoy this free art show of hundreds of fine craft artists from around the country. During the two-day outdoor festival held in downtown St. Petersburg, emerging artists are provided with tents, marketing materials, business mentoring and photographs of their work. This opportunity has launched many of the artists into their full-time careers.
On the second floor of Florida CraftArt's 100-year-old building is ArtLofts, 20 artists' studios and a meeting room called the Creative Loft. ArtLofts are open by appointment or by chance and on ArtWalk, every second Saturday from 5 to 9 p.m.
Florida CraftArt offers free admission to its galleries and ArtLofts and is wheelchair accessible.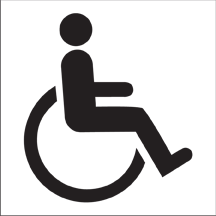 ---
History
Florida CraftArt (formerly known as Florida Craftsmen) was originally organized by Louis and Elsa Freund, professors at Stetson University in Deland, Florida, in 1951. Elsa was a jeweler and the couple felt that an organization dedicated to fine craft would elevate the art form to the status it so rightly deserved. Exhibitions were organized and held annually at galleries, art centers and colleges throughout the state of Florida beginning with an exhibition at Florida State University in 1951.
The organization was incorporated in 1977 but had no official headquarters. Instead, it continued the tradition of an annual exhibition and conference with workshops featuring local and national craftsmen. Florida CraftArt settled into its first physical home when Florida Power offered space in their building in downtown St. Petersburg in 1986. Several years later, Florida Power needed the space and Florida CraftArt moved to the McNulty building in 1992.
Neither site was conducive to walk-by traffic or had the look of a true gallery. It was not until 1995, when George Rahdert offered a reasonable rental agreement for the old Rutland Department store, that Florida CraftArt had a true space that looked and felt like a gallery. The space had high ceilings and spacious windows and sales in the new space took off. In 2002, Florida CraftArt made a bold move and bought the building which now houses a 2,500-square-foot retail gallery, a large exhibition space and a second floor which is home to 19 artists' studios known collectively as ArtLofts.
Downtown St. Petersburg was still a relatively quiet area at that time, but it has been energized as an arts destination in recent years with Florida Craftsmen's gallery as an anchor leading the charge. In 2014, the organization changed its name to Florida CraftArt and now finds itself in the heart of the Central Arts District surrounded by galleries, boutiques, and great restaurants.
---
Supporting Sponsors

---
Board of Directors
Officers
President: Tyler Jones
Vice President: Mark Anderson
Treasurer: Helen Igar
Secretary: Lara Shelton
Immediate Past President: Kathryn Boeckman Howd
Directors at Large
Kimberli Burns Cummings
Michael Graham
Bob Devin Jones
Duncan McClellan
Dana Maley
Art Miksis
Taylor Robenalt
Michele Routh
Don Strobel
Dar Webb
---
Staff
Julia Collver, Assistant Gallery Manager
Doris Conner, Bookkeeper
Katie Deits, Executive Director
Janie Lorenz, Business Manager and CraftArt Festival Manager
Eve Pitts, PT, Gallery Assistant
Liz Rogers, Gallery Manager
Rhonda Sanborn, Community and Business Engagement Manager