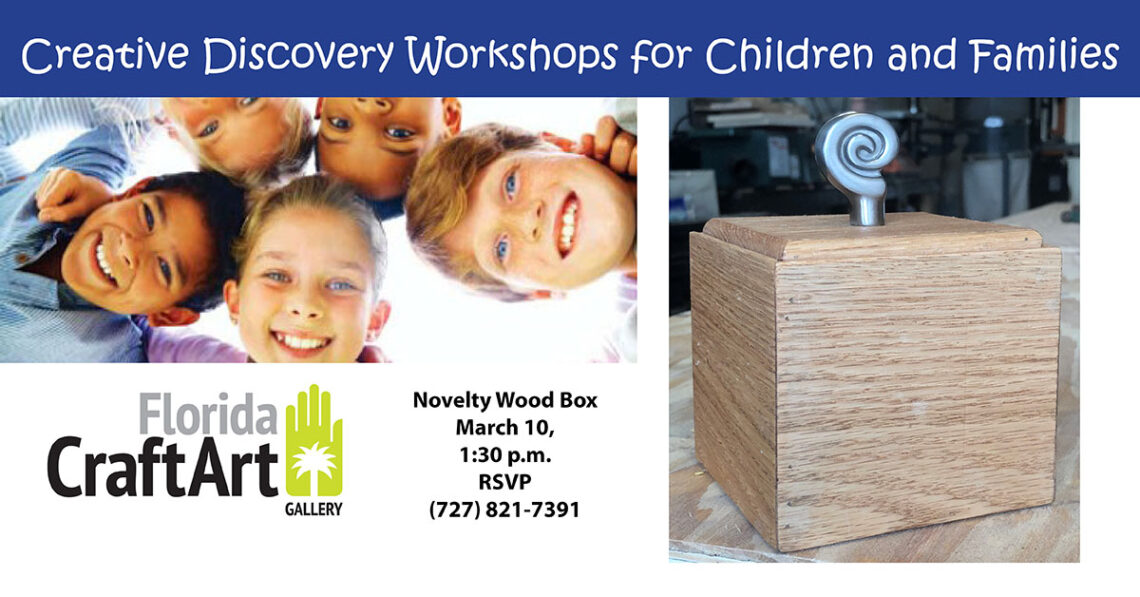 Children and families, please join Florida CraftArt's initiative for educating youngsters and families in the art of fine crafts. Classes offered Second Sunday of every month, using various medians on fine craft.
Sign-ups open now for our Creative Discovery Workshop on March 10th at 1:30 – 3:30p.m. In this workshop, you will learn the basic instruction using wood to build a novelty box with a lid. Students will learn about types of wood/trees, basic box making techniques; how to glue, sand, assemble and measure wood. Students will be building a 4in. x 4in. square box out of red oak that they will take home with them the same day.
All materials will be provided. The instructor will be professional woodworker and Florida CraftArt Retail Gallery Artist Nick Reale.
Reservations can be made at Florida CraftArt or by calling (727) 821-7381. This workshop is limited to 12 participants, please call and make your reservation today!
Cost is $5 per member of Florida CraftArt and $10 per nonmember.
Scholarships are available. Children must be accompanied by an adult who may also take the class if space allows.