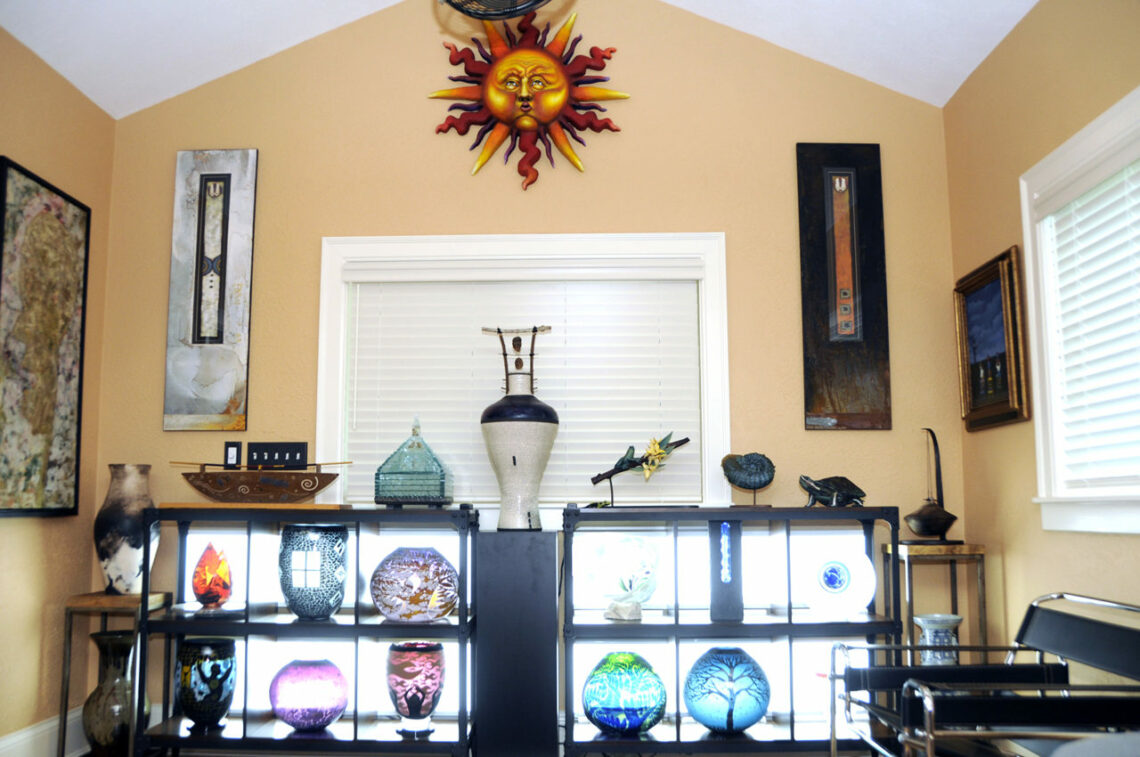 The Collectors' Circle is a program that we are expanding to a yearlong series in order to elevate what it means to truly invest in fine craft. In addition to complementing your collection with a purchase from the CraftArt Festival, we've created a series of programming designed to deepen your knowledge and enhance your appreciation of collecting. By joining the Collectors' Circle, there will be opportunities for like-minded individuals to gather for artist talks, lectures, meet-ups and tours of distinguished collectors' homes.
Collectors' Circle special privileges:
You make art purchase commitment in advance of the CraftArt Festival and then use a voucher to purchase art of your choice. ($50 is a tax-deductible donation to FCA for programming.)
When you pick up your packet at the CraftArt Festival, you'll find: a VIP parking pass, drink coupons, an invitation for the Artists' Awards Dinner, a Collectors' Circle commemorative ribbon to award to your favorite artist, along with an invitation to the after party in a collector's home with other Collectors' Circle members and the judge, American Craft Council Executive Director Sarah Schultz.
A season of specially designed experiences to share your passion for collecting fine craft art and raising our recognition as an international arts destination.
Once you join the Collectors' Circle, we will keep you informed as to dates and times of events with formal invitations. Please let us know if you have questions or have other interests in supporting the 22nd Annual CraftArt Festival. Click here to join.