Florida CraftArt is the only statewide organization supporting hundreds of artists with exhibition and sales opportunities. You are supporting our nonprofit organization that helps to keep artists from being "starving artists." Since 1951, we have counted on the generosity and compassion of art lovers such as you. We hope that you will include us in your giving plans. Thank you for your support of Florida CraftArt!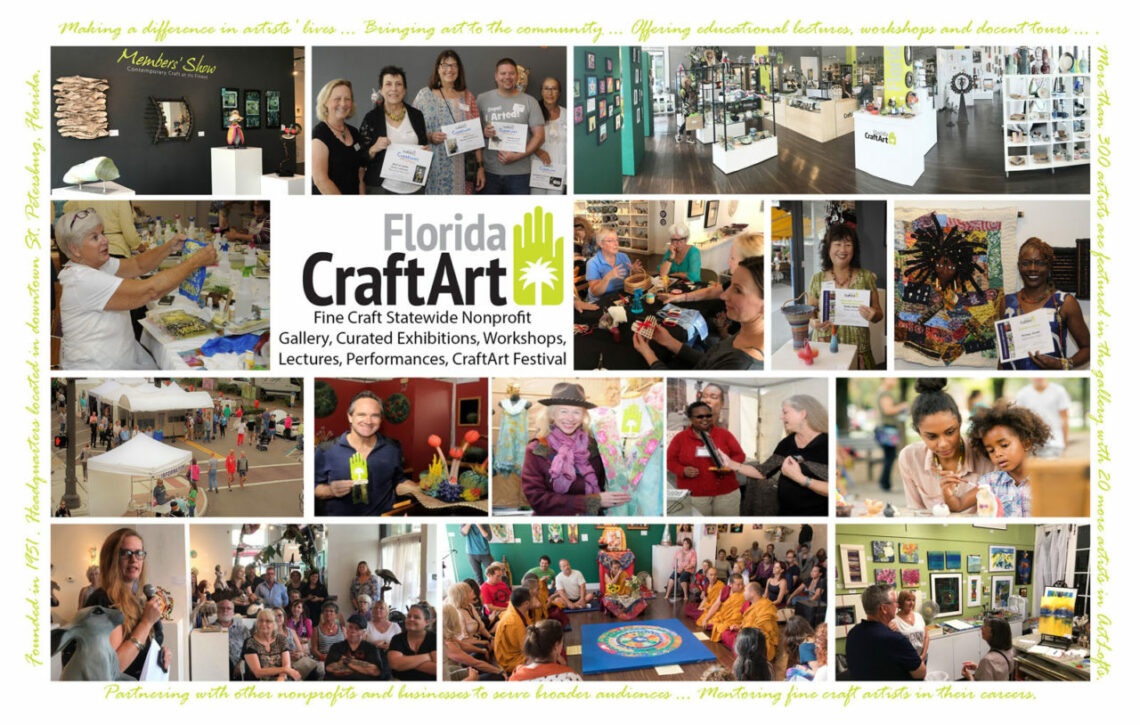 Please consider us in your giving.
Your donations create meaningful, life-long experiences for others. From the artists whose careers we foster to educational exhibits, workshops and lectures to the CraftArt Festival to our mural tours, Florida CraftArt is vibrant and vital to the cultural life of Floridians and visitors.
Your gift supports the exhibitions and education programming of Florida CraftArt. We are open seven days a week and admission is free of charge. With your donation, you are improving the community's quality of life through art.
Your tax-deductible contribution creates opportunities for people of all ages to experience and learn about art!
We appreciate your involvement with Florida CraftArt, whether it is as an artist, a collector or someone inspired by the vision of so many of our state's creative spirits. Your gift, whether large or small, helps us to continue the tradition of promoting the very finest contemporary crafts produced in our state. Your donation has a direct economic impact on the residents of our communities: generating jobs, enriching the quality of life and continuing the longstanding tradition of creating by hand.
If you are interested in sponsoring an exhibition or special event, please contact Rhonda Sanborn or Katie Deits, at 727-821-7391 or Rhonda@FloridaCraftArt.org or Katie@FloridaCraftArt.org.
If you are shopping on Amazon, please use this link so that a percentage will be donated to Florida CraftArt (formerly known as Florida Craftsmen). As a nonprofit, statewide organization, we support and promote Florida's fine craft artists through exhibitions, gallery sales and education opportunities. Thanks for your support!