22nd Annual CraftArt Festival
November 23 – 24
SATURDAY 10 a.m. to 5 p.m.
SUNDAY 10 a.m. to 4 p.m.
Thousands of people look forward to this signature event and come to see the nation's top contemporary fine craft artists, displaying and selling their creations during the two-day outdoor festival.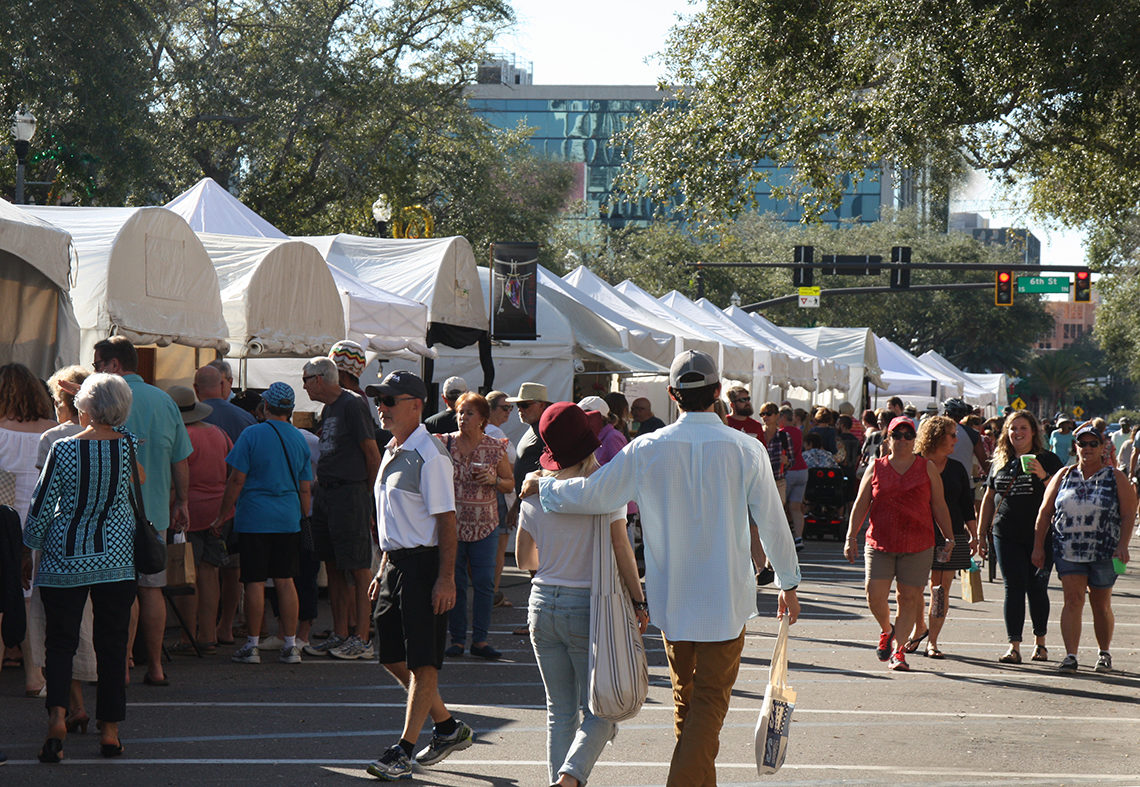 CraftArt 2019 Sponsors

Emerging Artist Sponsors
Kevin Beck, Kathryn Howd, Jennifer & Jeff Lovelady, Duncan McClellan, Barbara Sansone,
Robert & Alexandria Welker, WUSF
Collectors' Circle Sponsors
Claudia Lorrain & Matthew Mosk, Neverne Covington & Don Strobel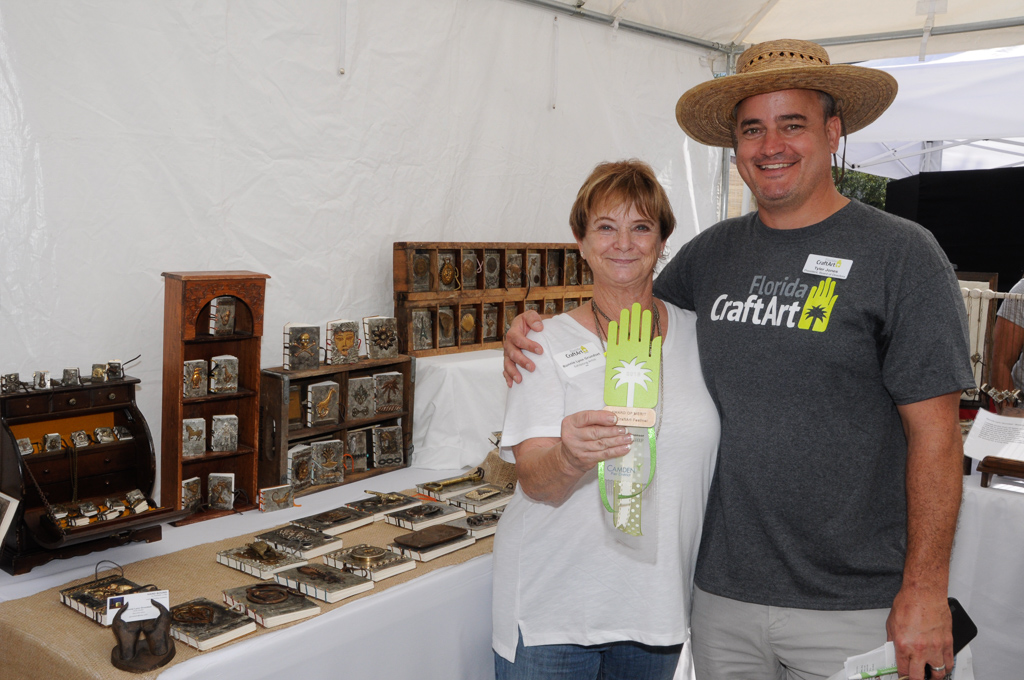 Located just outside the doors of the Florida CraftArt Gallery, along Central Avenue in downtown St. Petersburg, the CraftArt Festival 2019 is a destination for tourists and local visitors to enjoy an artful Florida weekend. More than 110 of the nation's best contemporary fine craft artists show and sell their creations. There are artist demonstrations, a children's activity tent, food
The two-day festival kicks off the Holiday shopping season and features handmade works in ceramics, fiber, glass, jewelry, metal, paper and mixed media.
How to get involved
Your support provides a high-profile venue for artists to show and sell their work.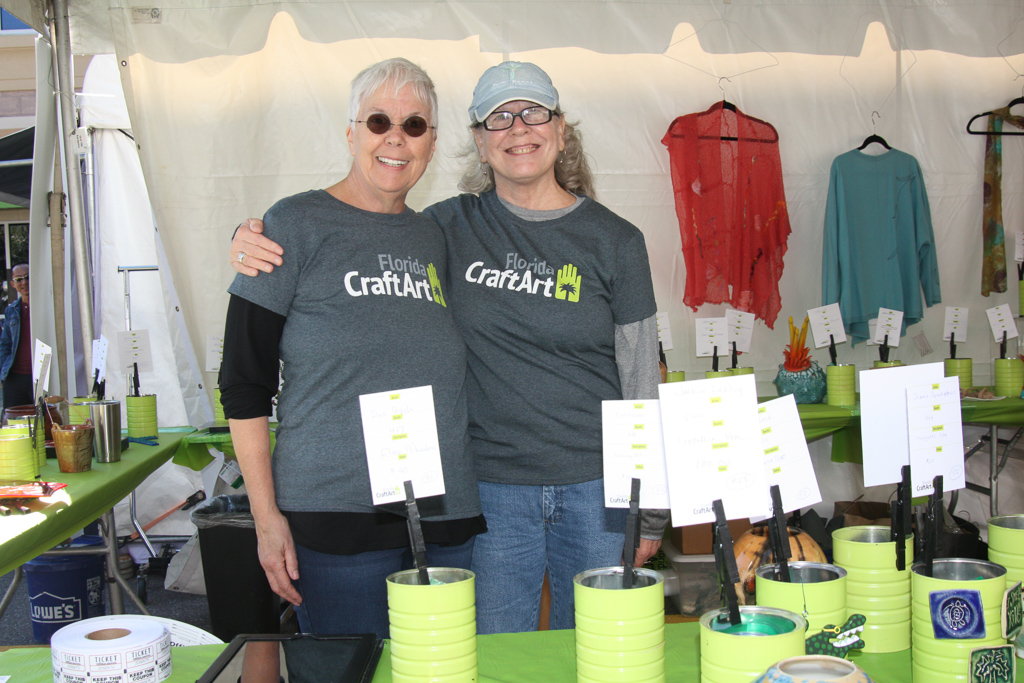 Volunteer
Help at CraftArt 2019
If you like working with people, love to be surrounded by beautiful artwork and enjoy the outdoors volunteer for the CraftArt Festival in November. Click below for descriptions of duties and shifts that help us create this artful event.  
Support
Sponsor CraftArt 2019
Sponsorships benefit Florida CraftArt and its mission for year-round free art programming in exhibitions, education and community outreach. Ask about sponsoring an Emerging Artist.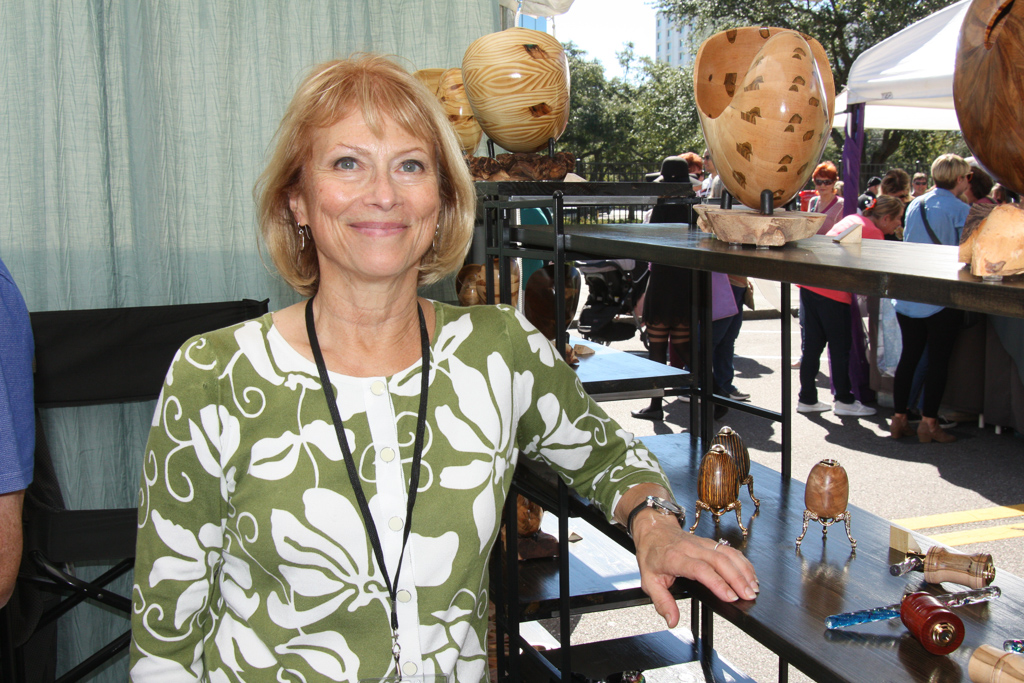 Collect
Support Local Artists
Make an art purchase commitment in advance of the CraftArt Festival for art of your choice. Includes a VIP parking pass, drink coupons, invitation to the Artists' Awards Dinner and more.
Emerging Artist Program
Florida CraftArt is proud to continue the tradition of an Emerging Artist Program at CraftArt Festival 2019.
The selection criteria are the emerging artist has not participated in an outdoor art festival, is at the beginning of his or her professional artist career, has not had a solo art show, and is a Florida resident (minimum six months of the year) ***Remember – not all emerging artists are under the age of 30.
Ask about sponsorship opportunities for the festival and sponsoring an Emerging Artist.