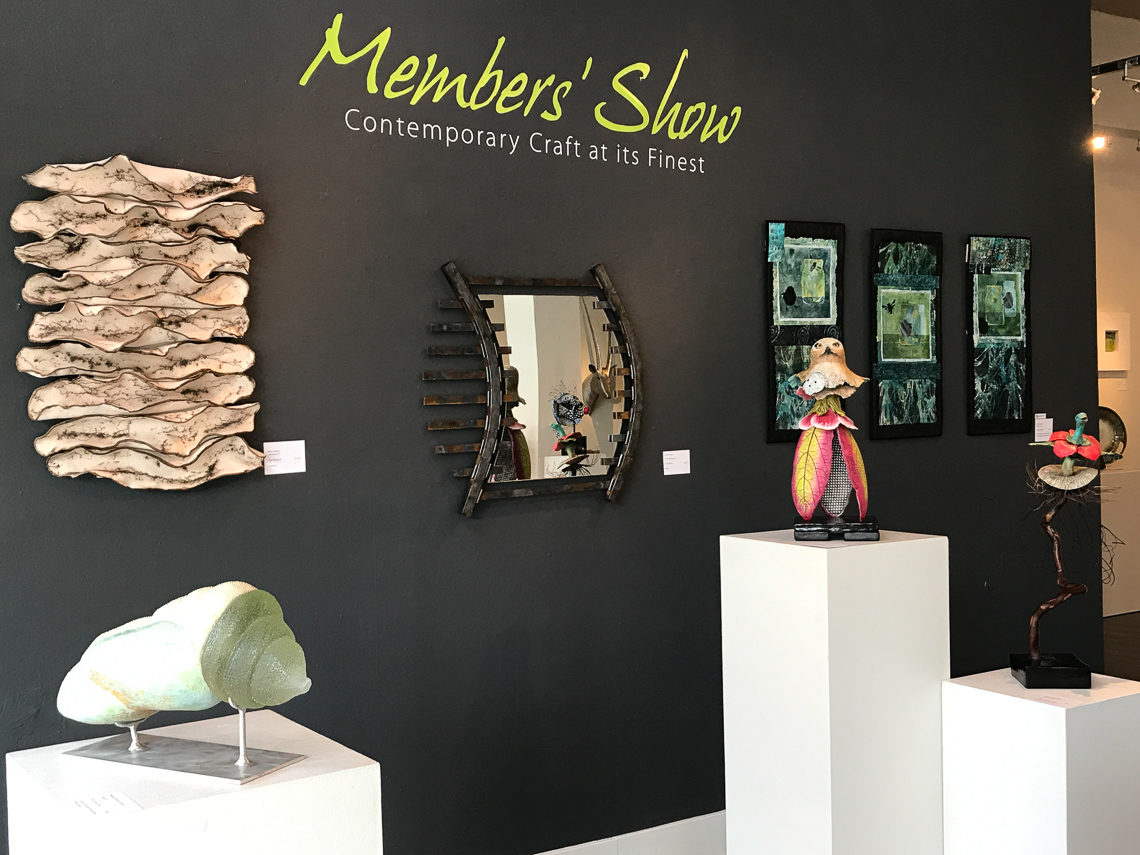 Call To Artists
Florida CraftArt Members' Show Contemporary Craft at its Finest
This national, juried, call- to-artists exhibition of original fine craft artwork showcases the best of handcrafted work by our members.
April 26, 5:30-7:30 p.m. Opening reception
June 1, 5:30-7 p.m. Closing reception/People's Choice Award
This exhibition is made possible in part with grants from
VISION
All Florida CraftArt members are invited to submit work to this year's juried Members' Exhibition which will be held at the Florida CraftArt Gallery in St. Petersburg, Florida. This exhibition showcases the finest contemporary glass, jewelry, fiber, wood, ceramics, metals and mixed media. With hundreds of talented artist members across the country, this show will be spectacular!
DETAILS
Eligibility
Open to artists 18 years or older who are current members of Florida CraftArt through the run of the show. If not current, annual membership dues must be received before the entry is submitted. Membership is payable on-line at www.floridacraftart.org/membership, by phone (727-821-7391) or by mail to: 501 Central Ave., St. Petersburg, FL 33701.
How to submit
1. Artists are invited to submit recent work.
2. Download the application online at FloridaCraftArt.org/Artists Opportunities
4. Email your images and application to: Exhibition@FloridaCraftArt.org
3. Jurying process: A jury panel will use your digital images
to select entries based on originality, creativity, quality
and complexity of workmanship, artistry and impact as
represented in the images submitted. Cash awards.
Important Dates And Information
Submission period opens: February 14, 2019
Submission deadline (Early): March 8, 2019
EARLY entry fees are: Florida CraftArt members: $25 for up to 5 works
Submission deadline (Late): March 29, 2019
LATE entry fees are: Florida CraftArt members: $35 for up to 5 works
Notification of acceptance via email: Week of April 5
Selected artwork due at Florida CraftArt: April 15-19 by appointment with Liz Rogers
Opening reception and award announcements: April 26 , 2019, 5:30 to 7:30 p.m.
Closing reception and People's Choice Award: June 1, 2019, 5:30 to 7:30 p.m.
Art Pick-up: June 2, 2019
For general exhibition information or questions related to the call to artists, contact: Florida CraftArt Gallery manager Liz Rogers at (727) 821-7391 or email Liz@FloridaCraftArt.org.
NOTE: Please Download/Save the entry form to your computer, then use the fillable fields and re-save before emailing. Alternatively you can print and mail the completed entry form.